Welcome from Chair of Local Governing Body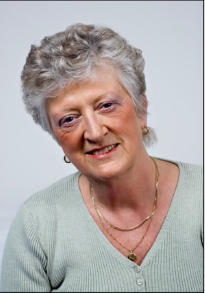 Welcome from Eileen Leech – Chair of Local Governing Body

It is with great pleasure that I welcome you to Whittle Academy, now part of the Inspire Education Trust, and introduce myself to you. My name is Eileen Leech and I have been involved in education my entire professional career. After some years teaching primary schoolchildren, I was appointed as Headteacher at Milby First School Nuneaton where I spent 9 very happy years. I was then appointed as an Education Adviser to schools across the City of Coventry, finally retiring in 2004. I am now one of the Directors of the Inspire Education Trust and was asked to Chair the Local Governing Body of Whittle Academy in September of last year.

The Inspire Education Trust (IET) provides optimum learning environments in which positive self-esteem, respect and educational excellence are valued by everyone in a caring and supportive atmosphere. We are an extremely ambitious and forward looking Trust. We are always looking to find new and innovative ways to explore and extend our curriculum in order to provide the very best education for all of our children.
When the three schools that make up the IET became Academies in September 2015, the structure of Governance changed. We now have a Board of Directors that deals with the strategic overview of the work of the Trust including its financial management, and then each of the three academies has its own Local Governing Body (LGB). The LGB meets twice each term and holds the school to account for all aspects of provision for its children. This includes working with the school to draw up policies that include curriculum provision, the assessment of children's learning and provision for children with special needs and disabilities.

Whittle Academy actively encourages parents and carers to participate fully in their children's education. Children can only achieve their best if there is an effective partnership between parents and carers and the school and governors are always looking to ensure this happens. Should you therefore have any concerns about your child's education then please contact the school to discuss these.
At Whittle Academy your children will learn respect for others and sensitivity, growing into thinking and responsible people who are able to contribute to, and benefit from, the society in which they live.

Eileen Leech
Chair of Local Governing Body
Contact Via:
Narberth Way
Walsgrave
Coventry
CV2 2LH
Tel: 02476 610167