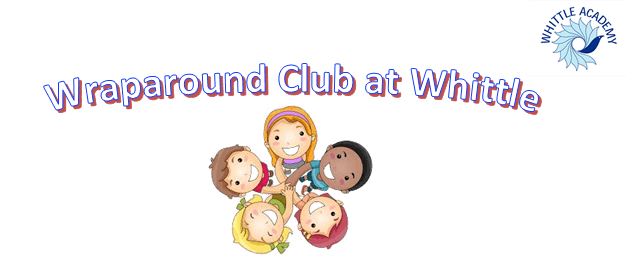 Our Wraparound Club offers homely care for children attending Whittle Academy.
We have a range of activities including Arts and Crafts, Role play, Construction kits, Board games etc.
At the session before school the children are offered breakfast which includes a variety of cereals, toast and a drink.
At the afternoon session we offer a different snack each day and drinks are always available.
Our aim is to ensure that all children experience
ENJOYMENT, DISCOVERY, and GROWTH with their friends.
All children that attend the wraparound Club must complete the necessary paperwork before attending. If you would like to book your child into Wraparound and they have not used the facility before then please ask at the school office for a registration pack.
Wraparound club is run by Sandra Meese and Kate Hartshorn.
If you need to contact us about your child or the sessions they are booked into please email:
Please be aware that the school office is not always open when the Wraparound Club is open,
therefore, you may not be able to get through via the school telephone number.